A more extensive post of our now completed Orandajima House and the Opening Ceremony and Party of Saturday 24th May 2014. I try to tell the story in pictures: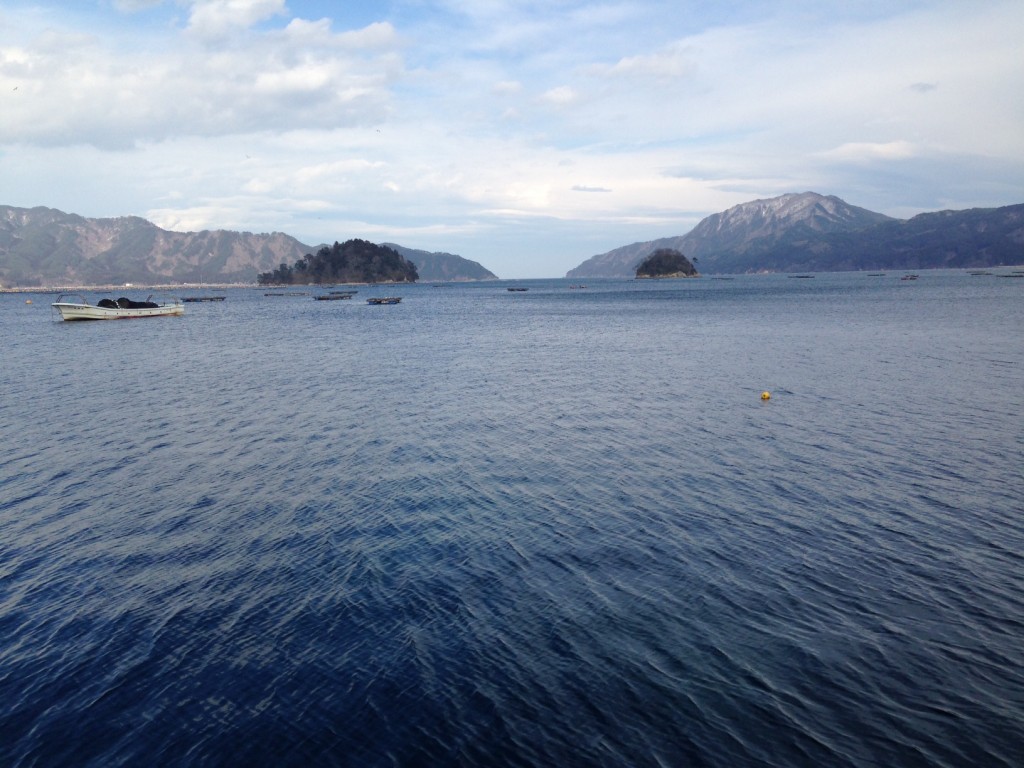 The beautiful harbour of Yamadamachi, with a Orandajima or Holland island. The island was renamed to commemorate the historical event of the Dutch ship De Breskens landing in Yamada in 1643. This historical story was later picked-up by Jonathan Swift and used as the basis for his book Gulliver's Travels. Wiki entry about De Breskens and her crew here (in Dutch)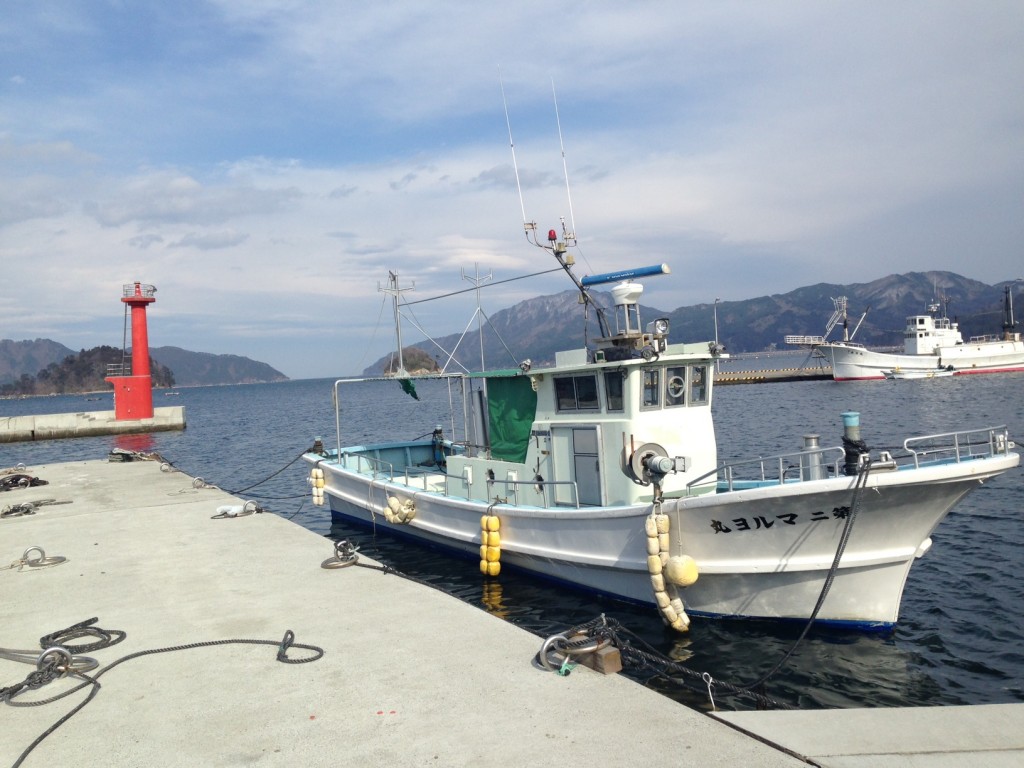 (Not De Breskens) in the harbour of Yamada machi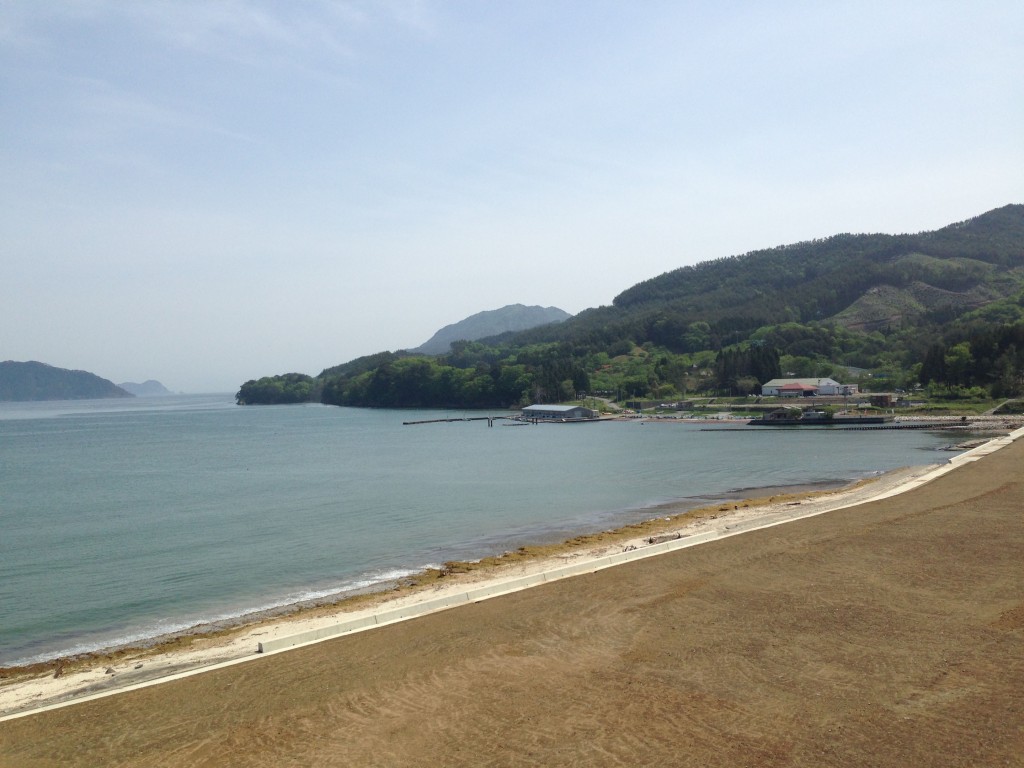 A view towards the site from the other side of the bay. The building is on high ground, behind the cluster of buildings in the centre of the picture.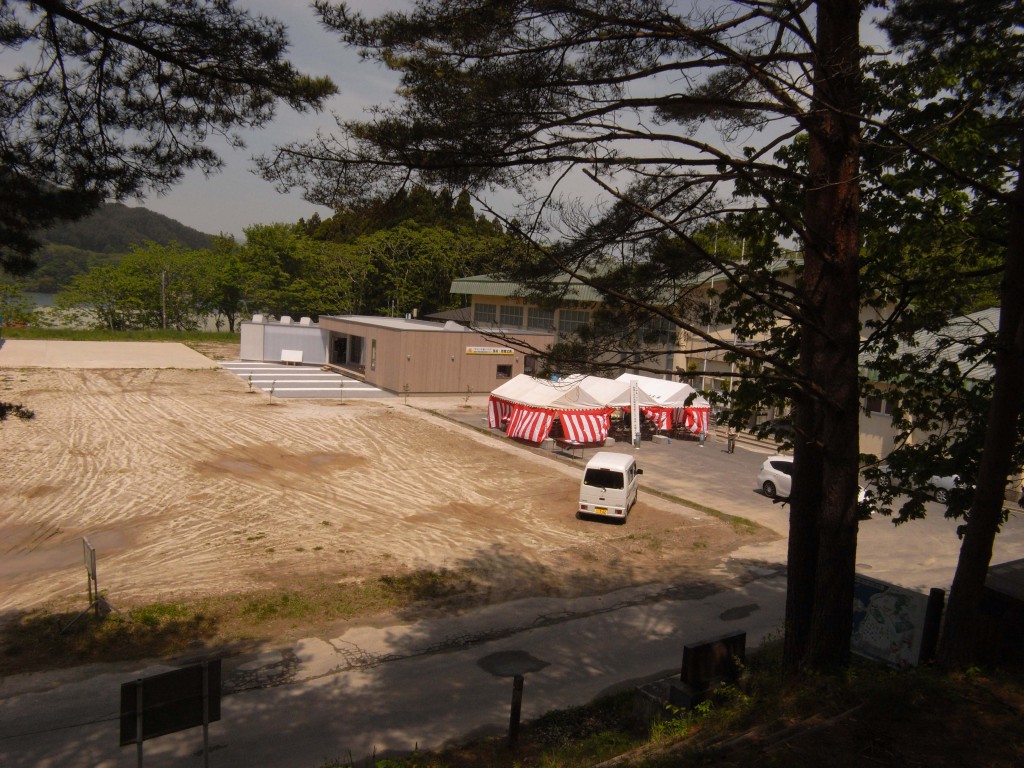 Bird eye view from a surrounding hill looking down towards the building. Ceremonial tent in front.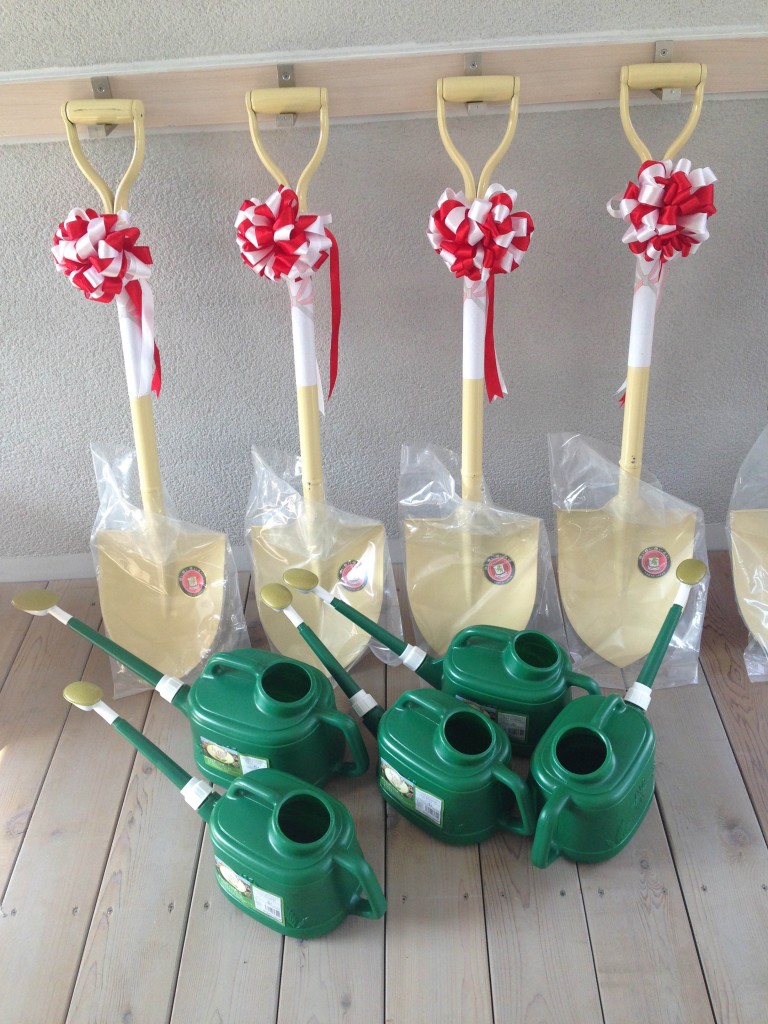 Details for use at the opening ceremony later: shovels and watering cans for the ceremonial tree planting.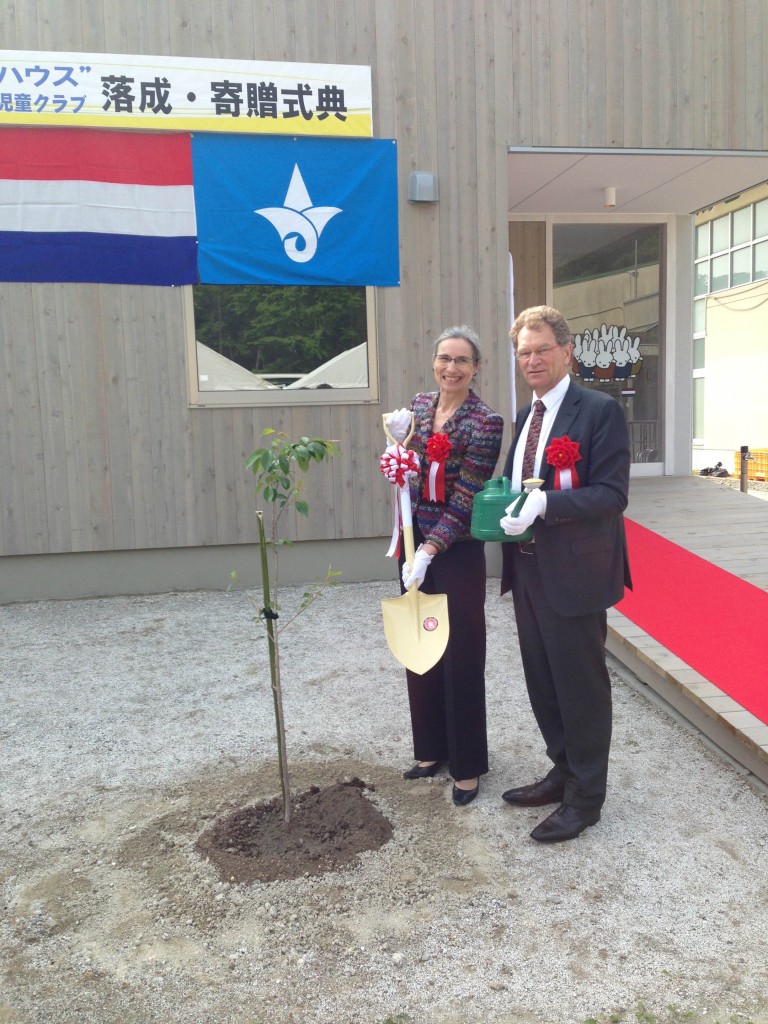 And here worn at work by Nienke Trooster of the Dutch Embassy and Jos van Ruyven, chairman of the Orandajima Foundation The foundation that initiated the building of the Orandajima House.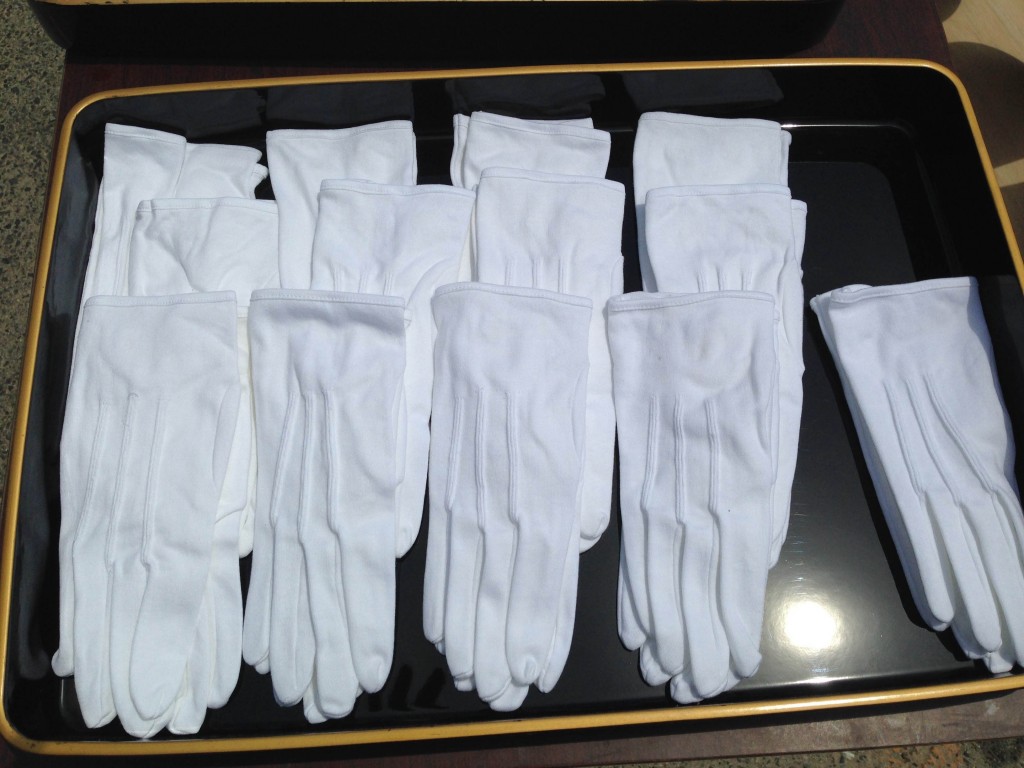 White gloves are cutting ribbons this time (with brand new scissors). Left to right: Shinitsu Sato, the Mayor of Yamadamchi, Nienke Trooster and Jos van Ruyven.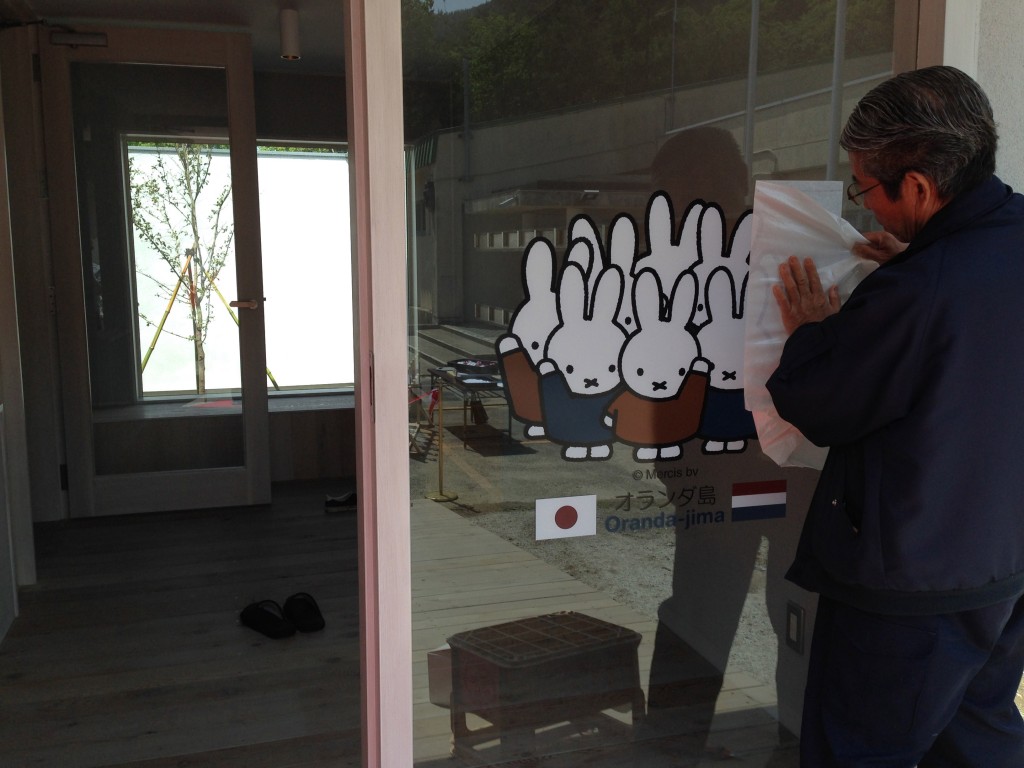 The logo for the Orandajima Foundation was designed by the world famous Dutch artist Dick Bruna In this picture you can see the contractor installing the sign a few hours before the opening.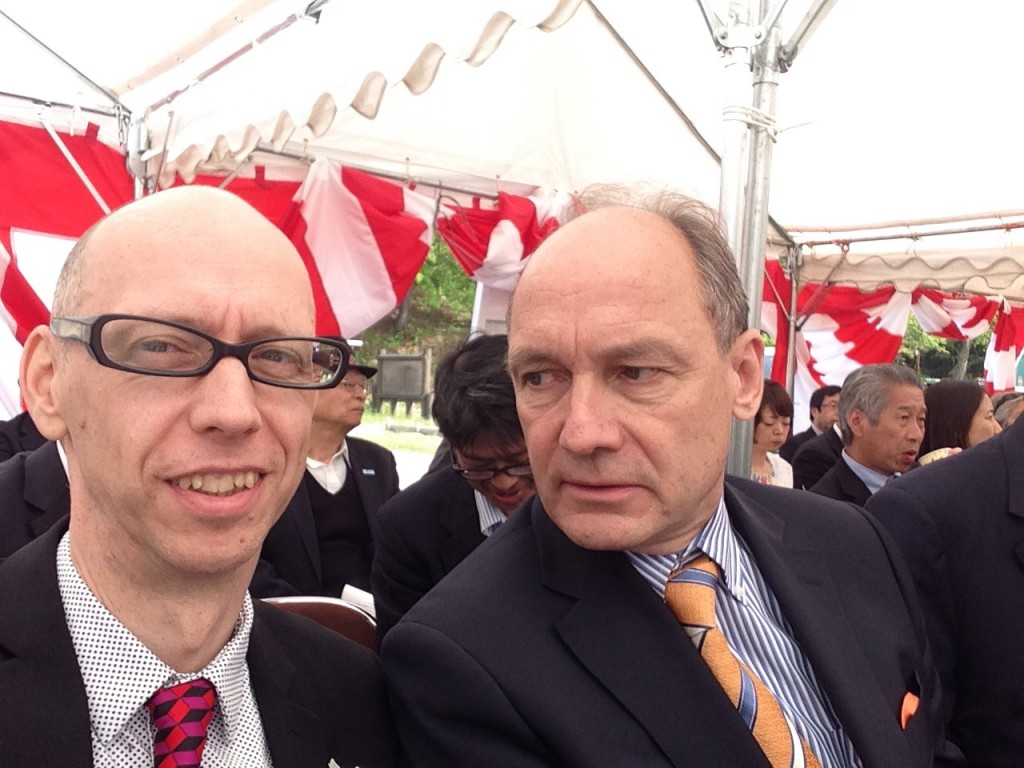 Selfie during the opening ceremony.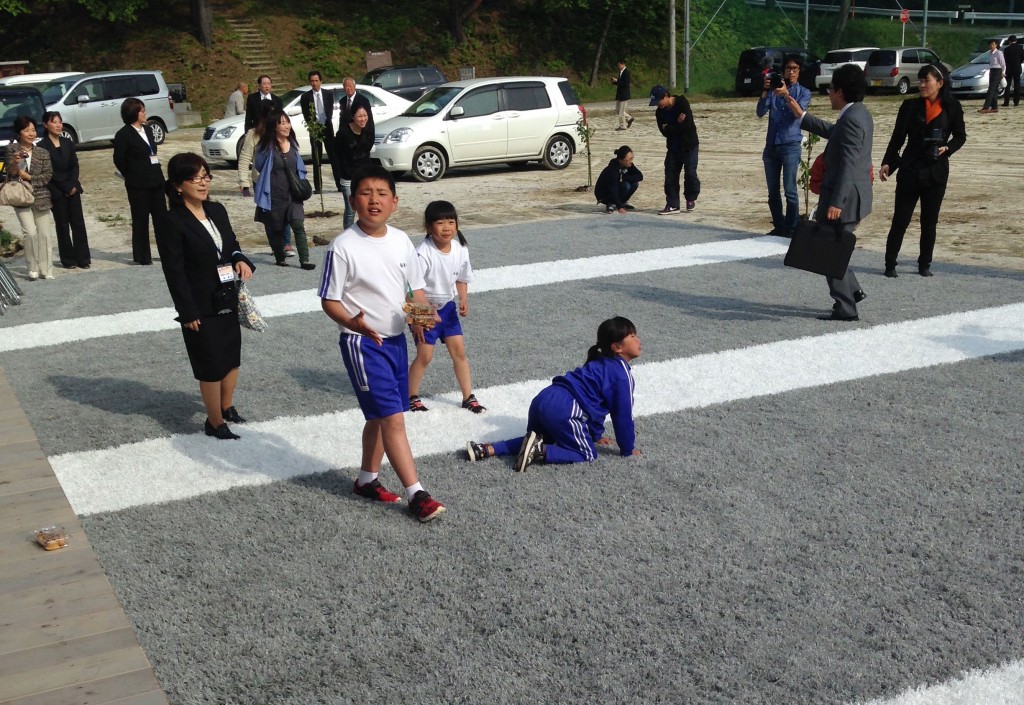 And here are the end-users! Without a thought the children are playing with the patterns on the artificial grass. Some are jumping over the white stripes, some are rolling around and others are sumo wrestling.

The field is an immediate success!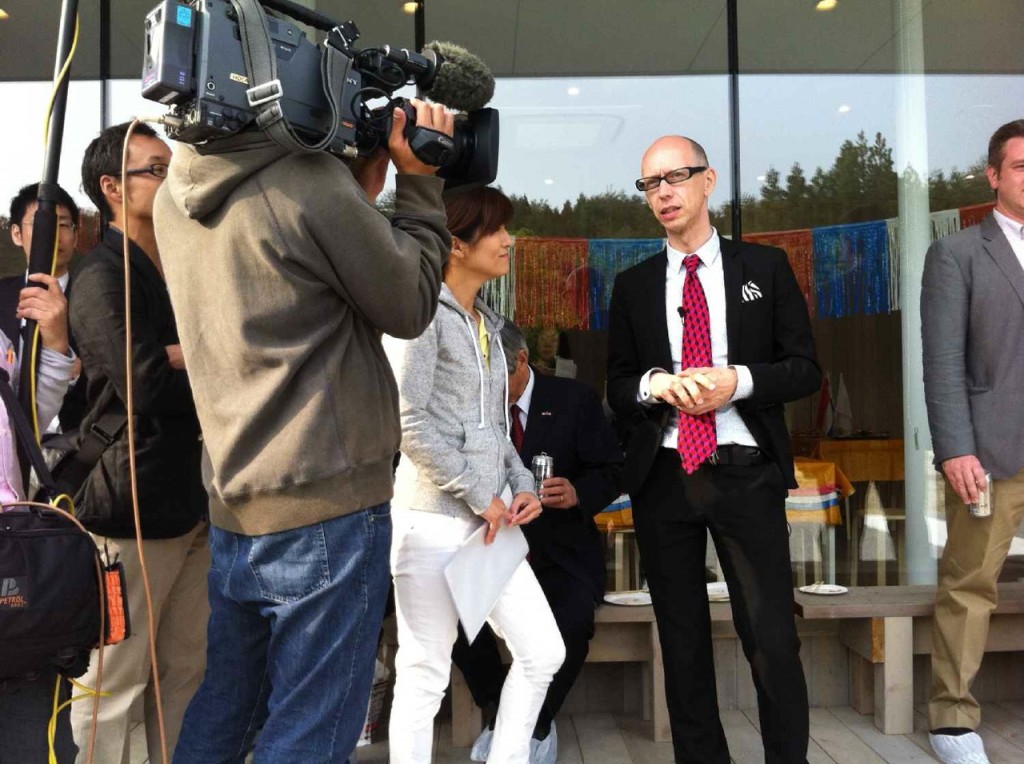 I'm being interviewed by NHK. They'll make a short documentary about the process of the project.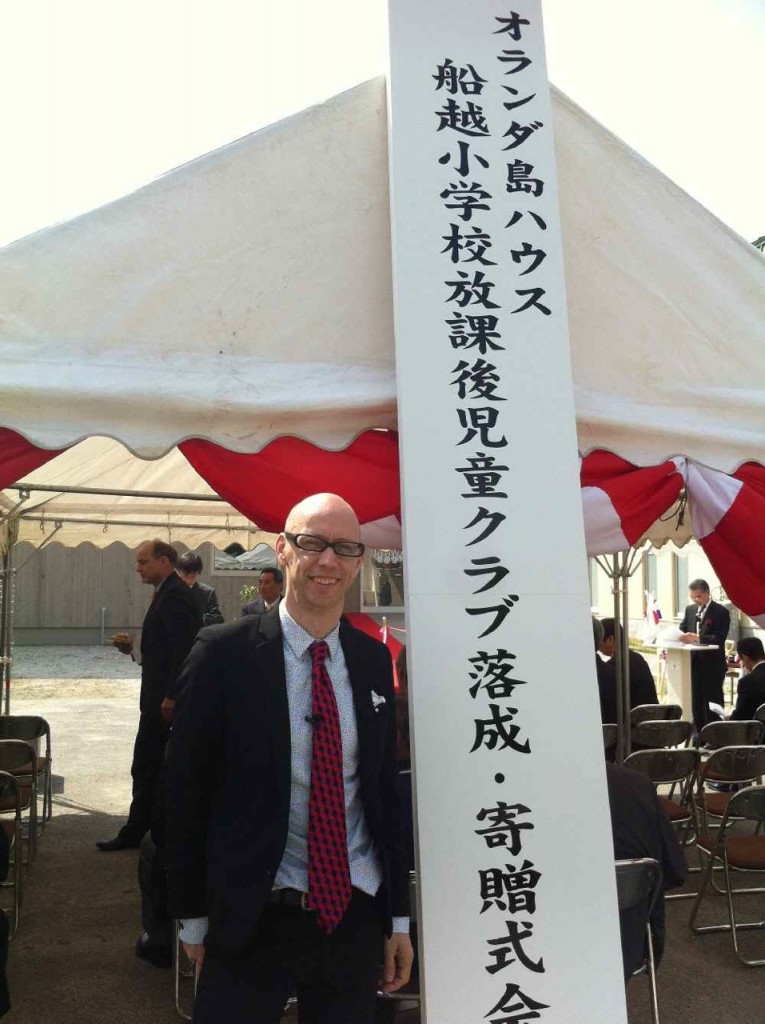 Banner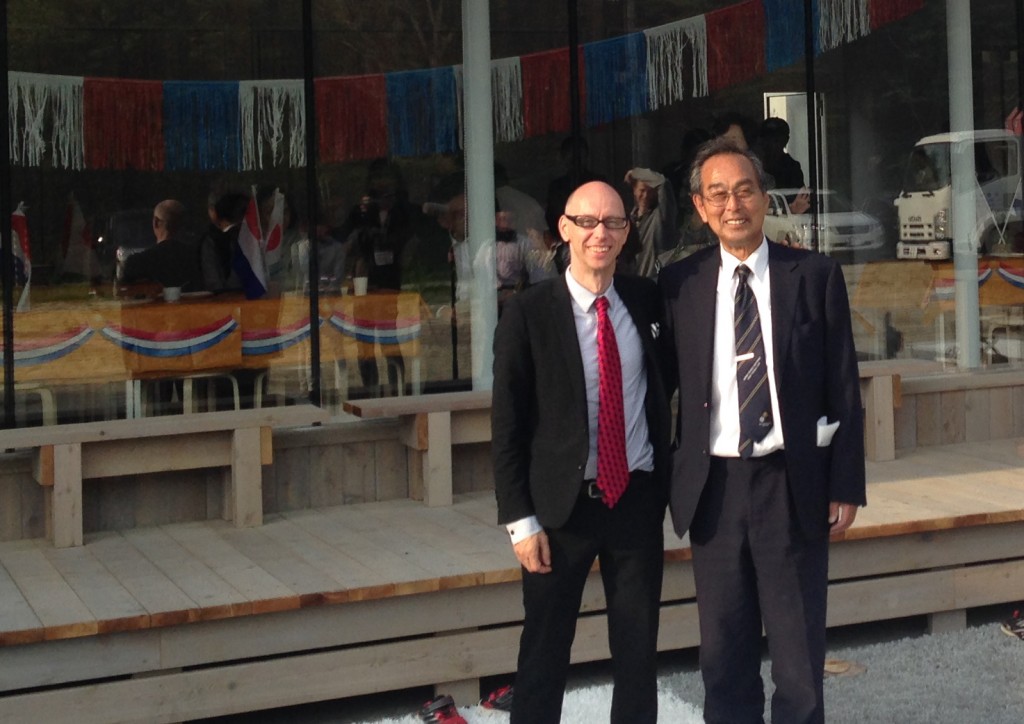 Picture of the main contractor and I. Smiles all around.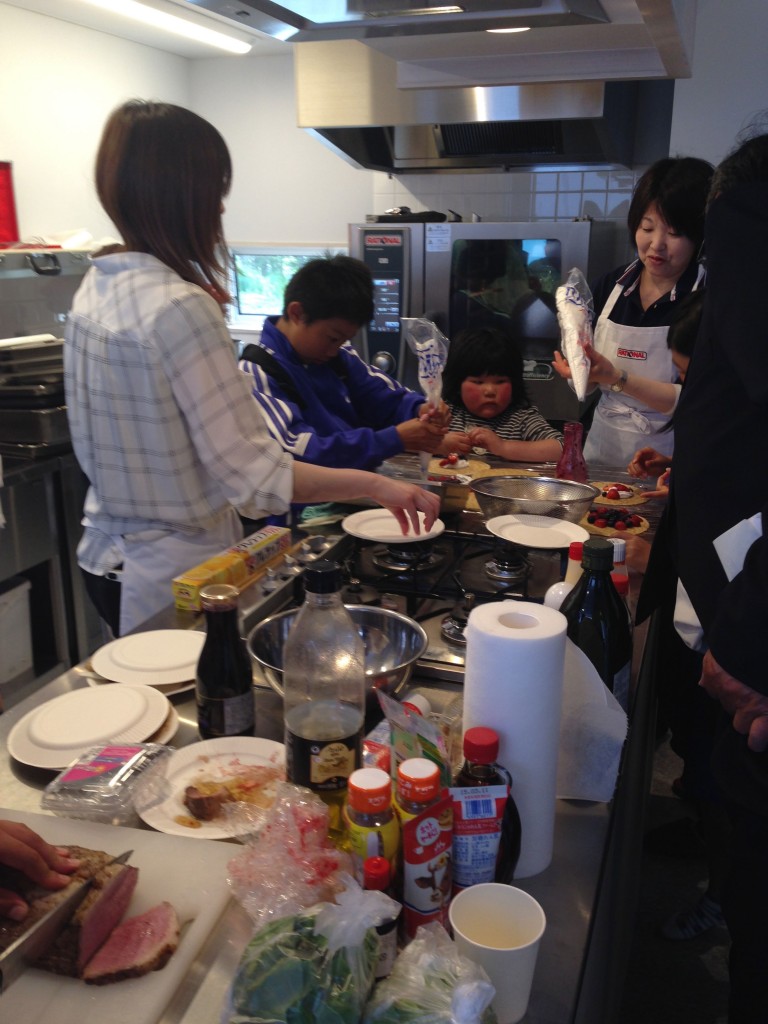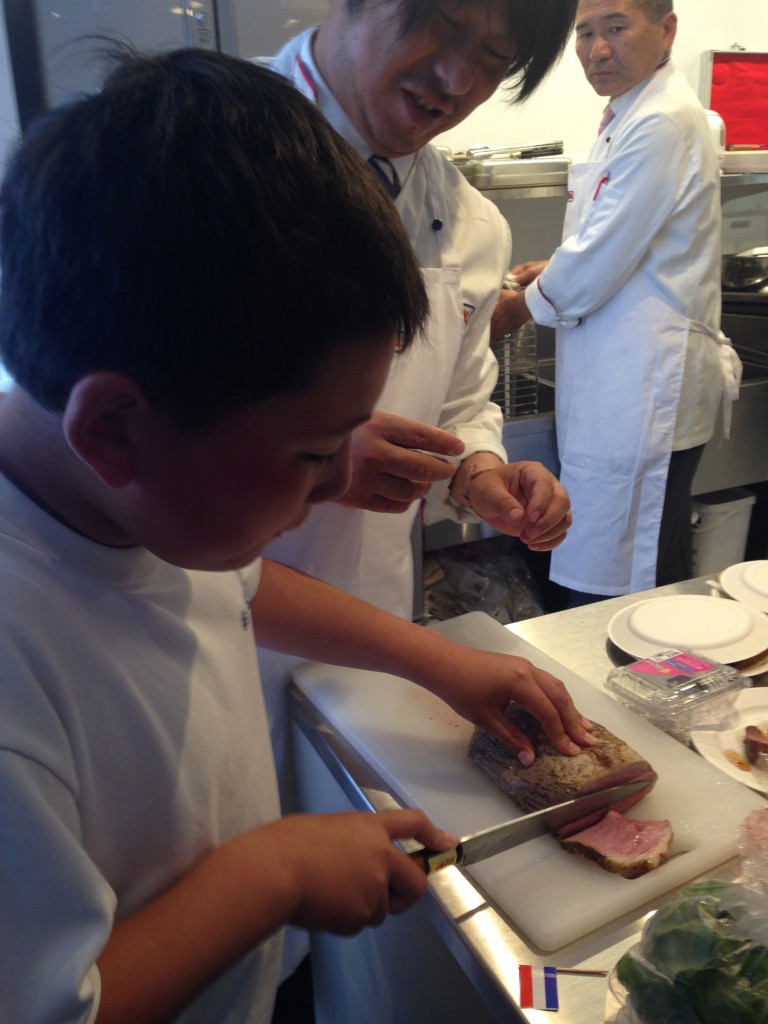 The children helping the staff of Rational, who donated of the kitchen and supplied the food for the day.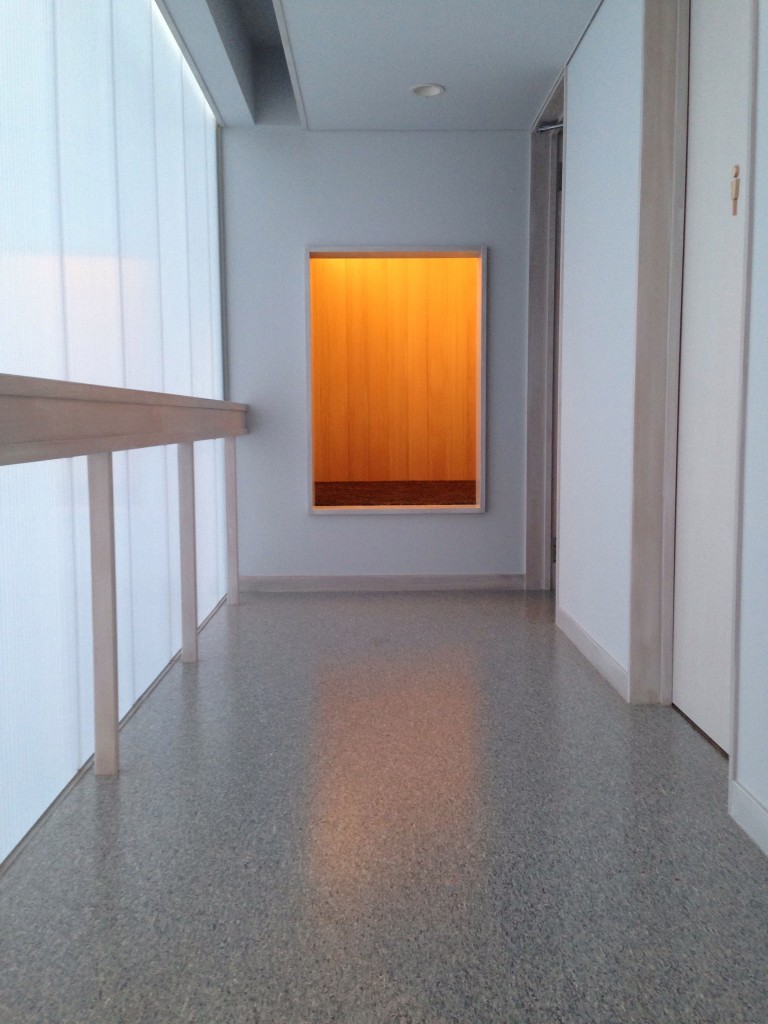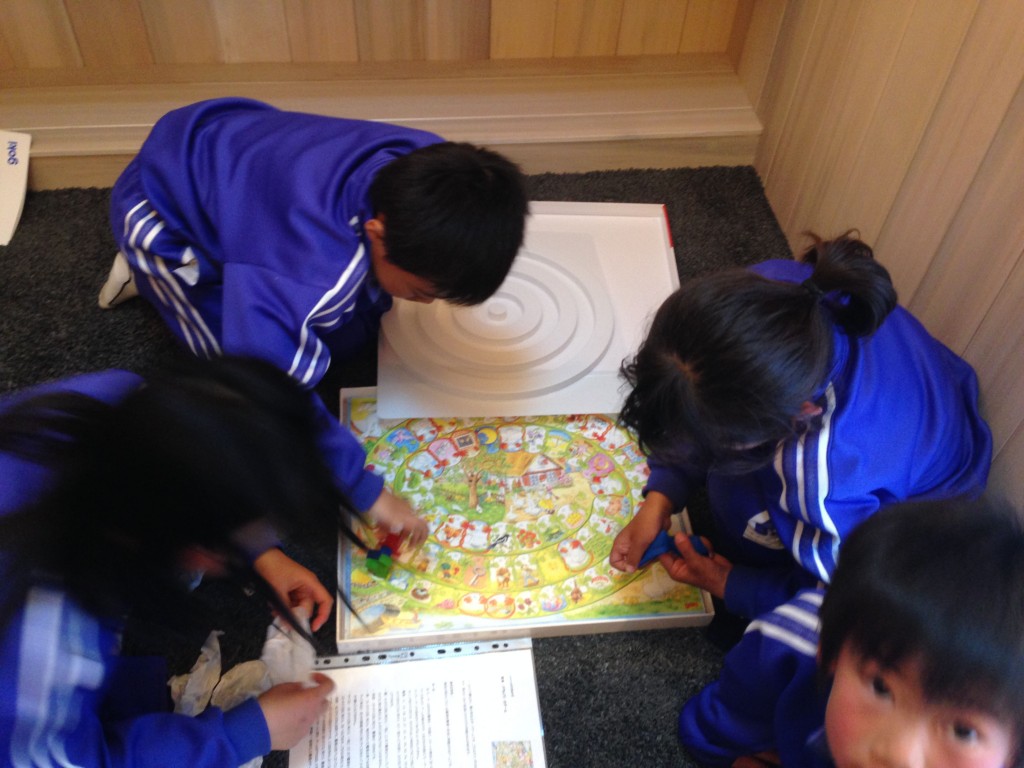 As anticipated, once inside, the little reading room at the back of the building is very popular. Here are the children playing a game of Ganzebord.